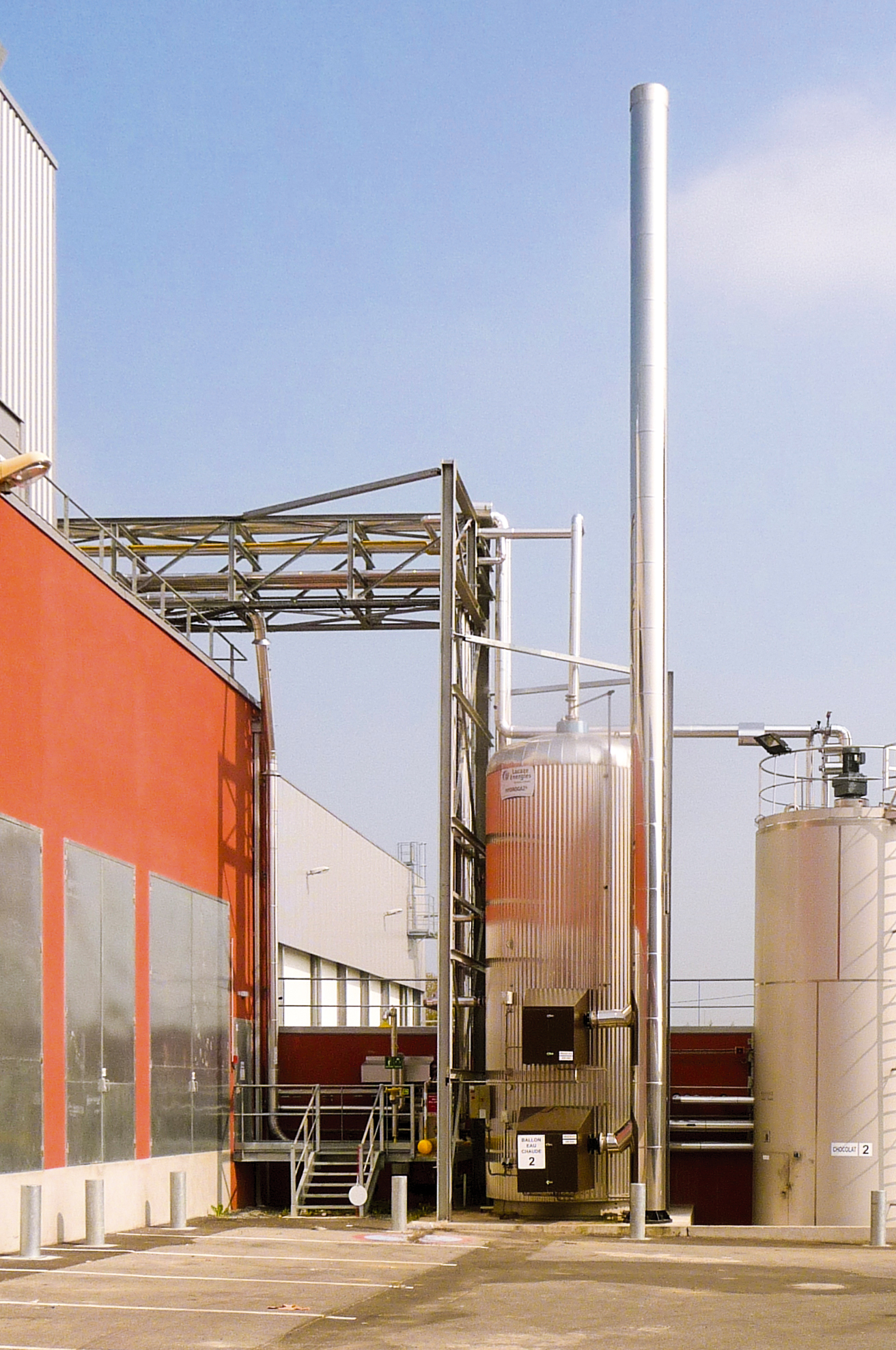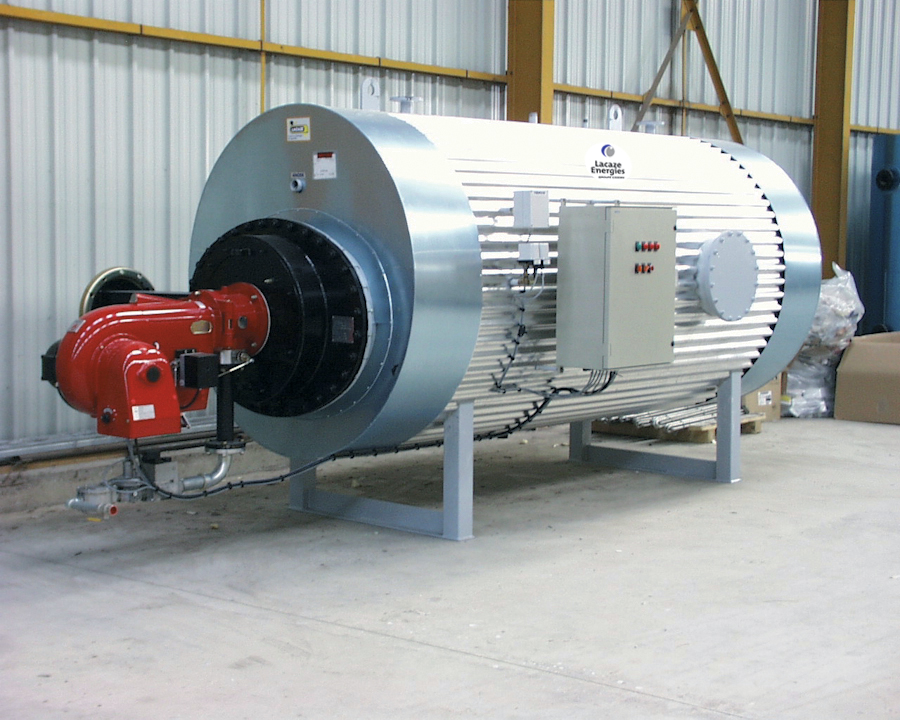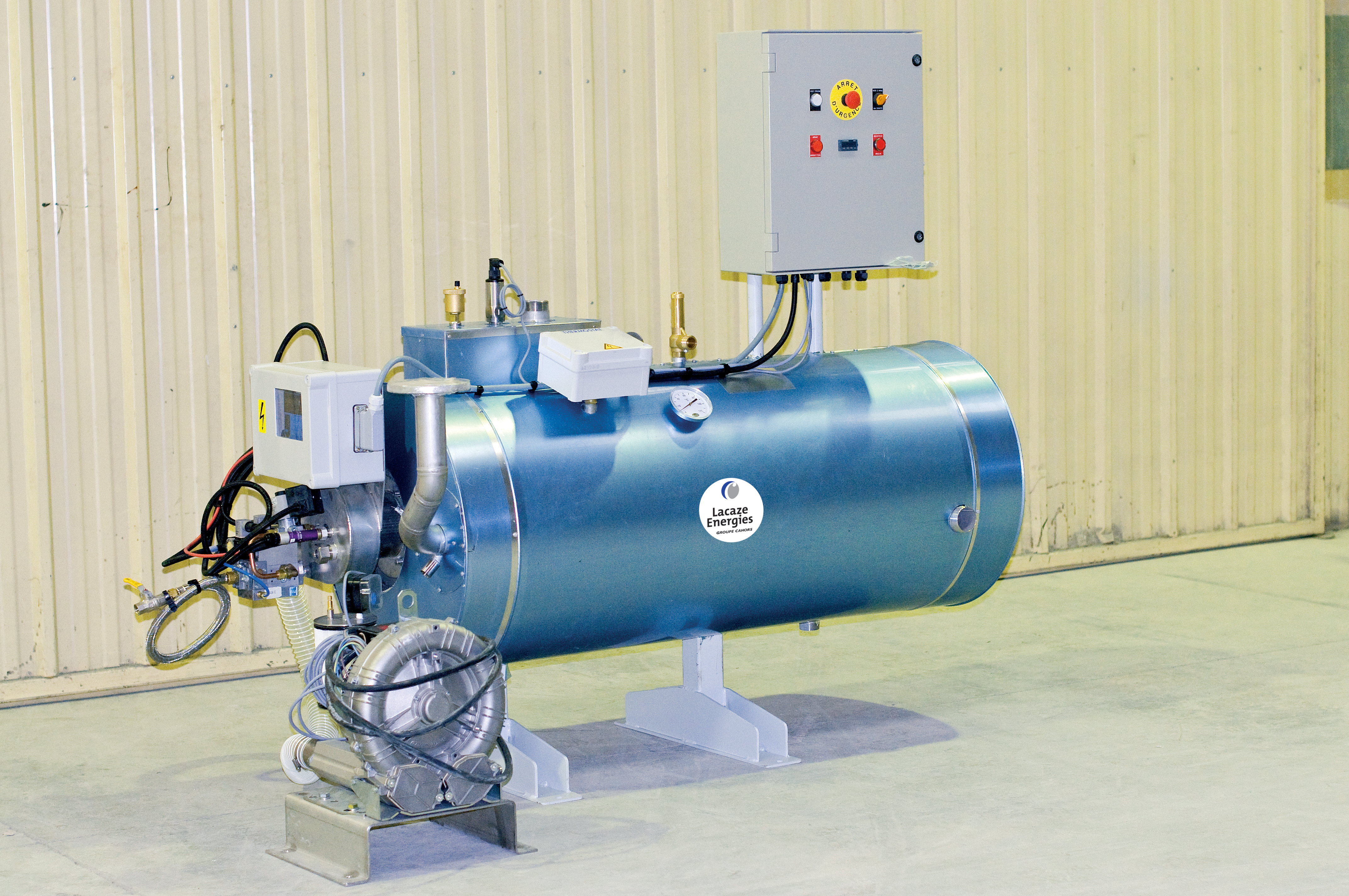 INDUSTRIAL HYDROGAZ
INDUSTRIAL PRODUCTION OF HOT WATER
40000 to 110000 Litres - 135 to 1.628 kW

Conformité CE
2014/68/UE
2014/35/UE
The high-performance Hydrogaz® system produces semi-instantaneous domestic hot water.
The high-yield gas equipment (94% to 90% on minimum inferior calorifi c power, 140 to 814 kW output) is directly integrated into
the storage tank (capacity: 4,000 to 110,000 litres). This original system was devised by LACAZE and provides
a versatile and economical solution to the production of hot water at varying fl ow rate and highly variable
consumption levels, a problem faced by the industrial sector.