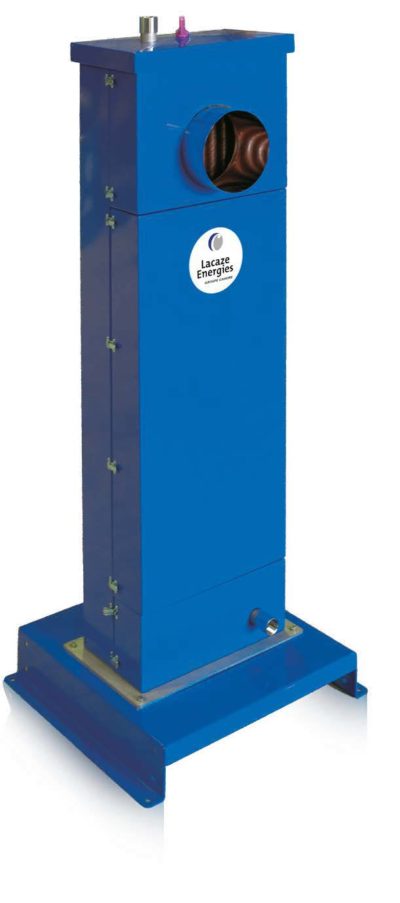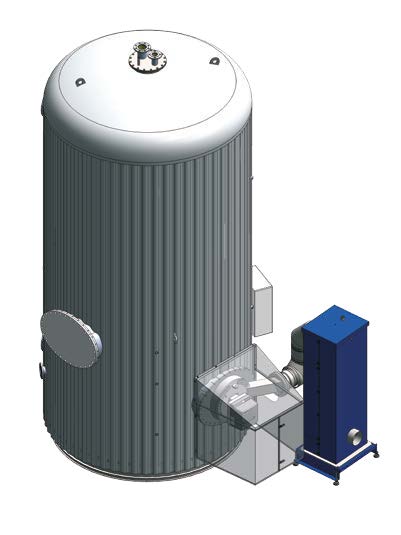 ENERGY RECOVERY ON GAS FUMES TRANSECO

CE compliance
2014/68/UE
2014/35/UE

Outdoor version
Main body
• 304 L Stainless steel vertical cylinder (on steam and water side).
• Maximum service pressure: 7 bar (on water side).
• Access hatch for cleaning the finned tubes.
• Base made of galvanised metal sheet, compatible with pallet trucks and removable for wall mounting.
• Hoisting ring for lifting and 360° rotation.
• T-max. (on water side): 95°C • T-max. for gas fumes: 250°C.
• Condensates removed by a 316 L stainless steel siphon.
• 316 L stainless steel watertight vapour duct and flue.
Thermal insulation
• Insulation: 50 mm rockwool with M0 fire rating.
• Shell : pre-painted sheet metal finish (anti-corrosion paint).
• Can be partially dismantled without disconnecting the piping for access to the cleaning trap.
Options
• Boiler fitting kit: connection between TRANSECO and Hydrogaz®.
• Circulator kit: circulator (230 V
• 220 W) + control and protection device.
• Hydraulic kit: valve + tee fitting + reducers + safety valve calibrated
at 7 bar.
• Various colours available on request.
• Hoisting ring.
Warranties (in accordance with our general conditions of sale)