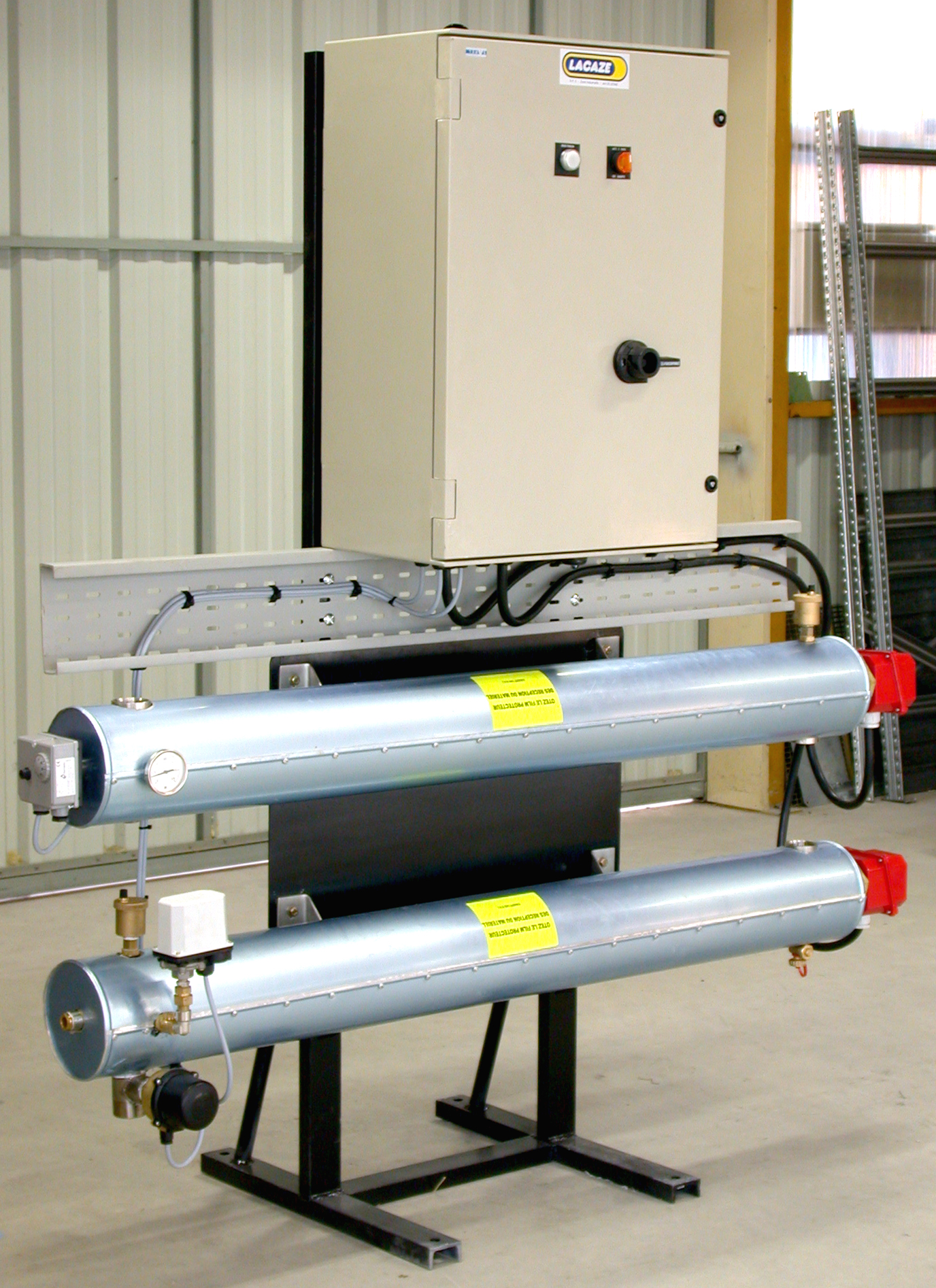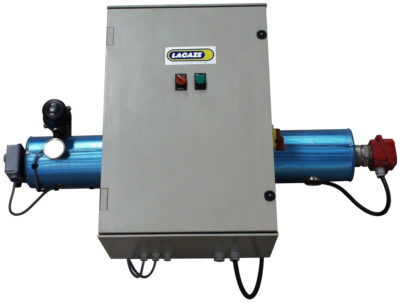 ELECTRICAL LOOP HEATERS "TIMEO"
HORIZONTAL AND VERTICAL VERSIONS - FROM 3 TO 35 KW.
3 À 35 kW

CE compliance
2014/68/UE
2014/35/UE

Simple and limited maintenance
Streel main body with external protection
Compact and powerful, Lacaze Energies loop heaters are designed for use in the following applications :

Direct heating

In-line electric heating on the network's return (circuit).
Electric or dual-energy heating of premises (radiators, air heater, etc..).
Heating of hydro-accumulators.
Heating through exchangers

Maintenance of the temperature of various devices via a coil.
Heating swimming pool water through a plate or tubular exchanger.
Can be used in addition to a hot water pump or solar installation.