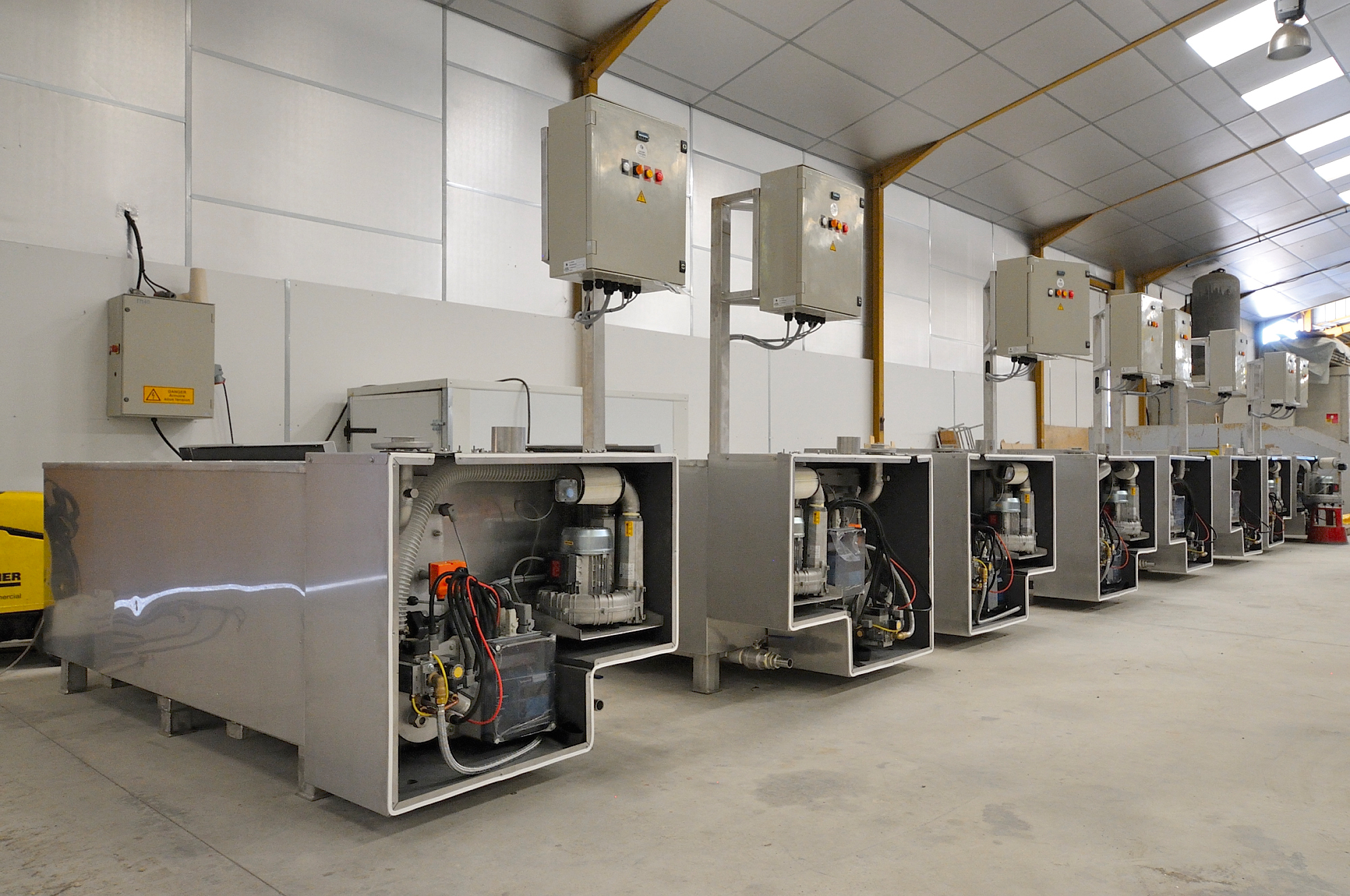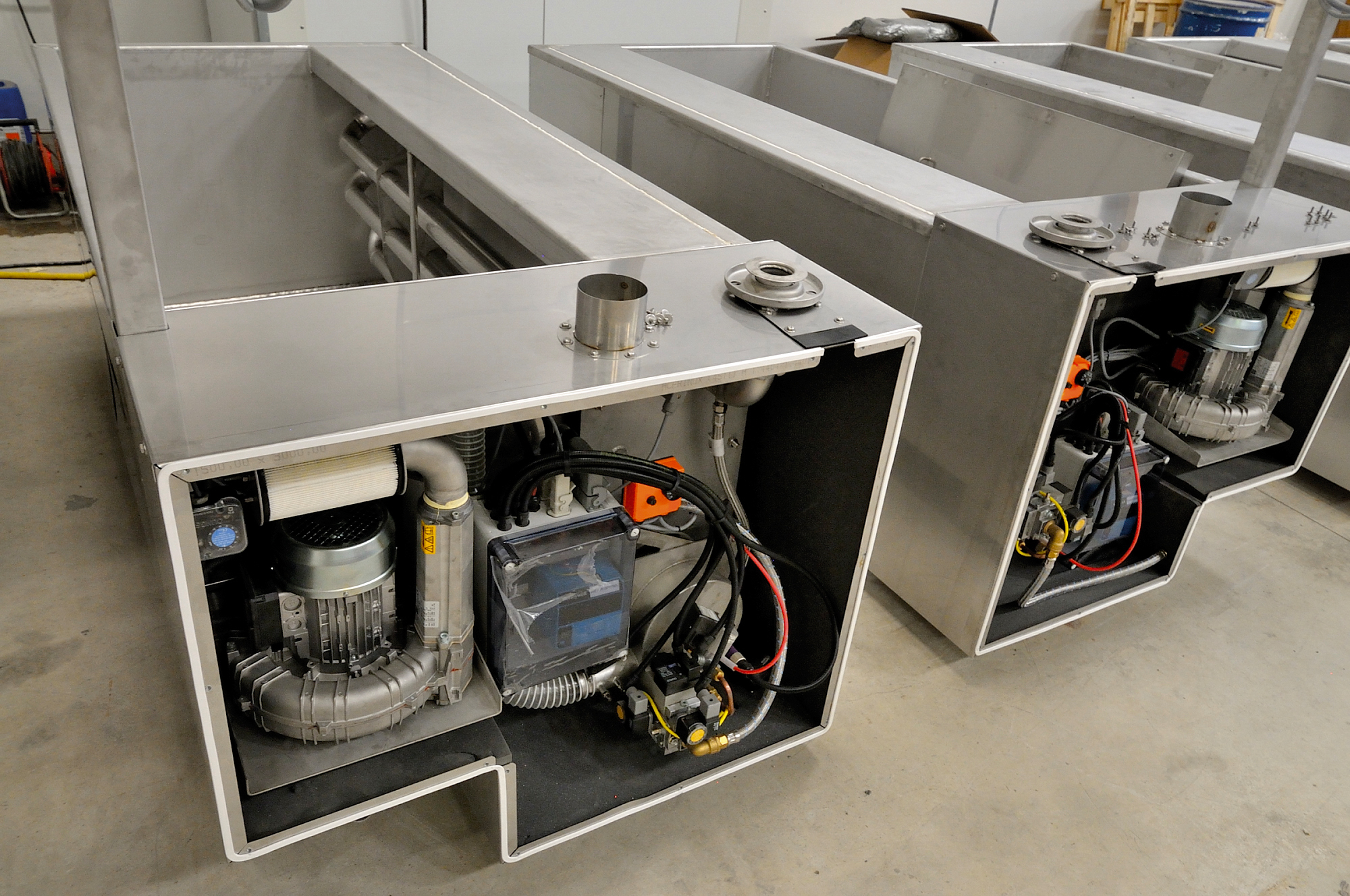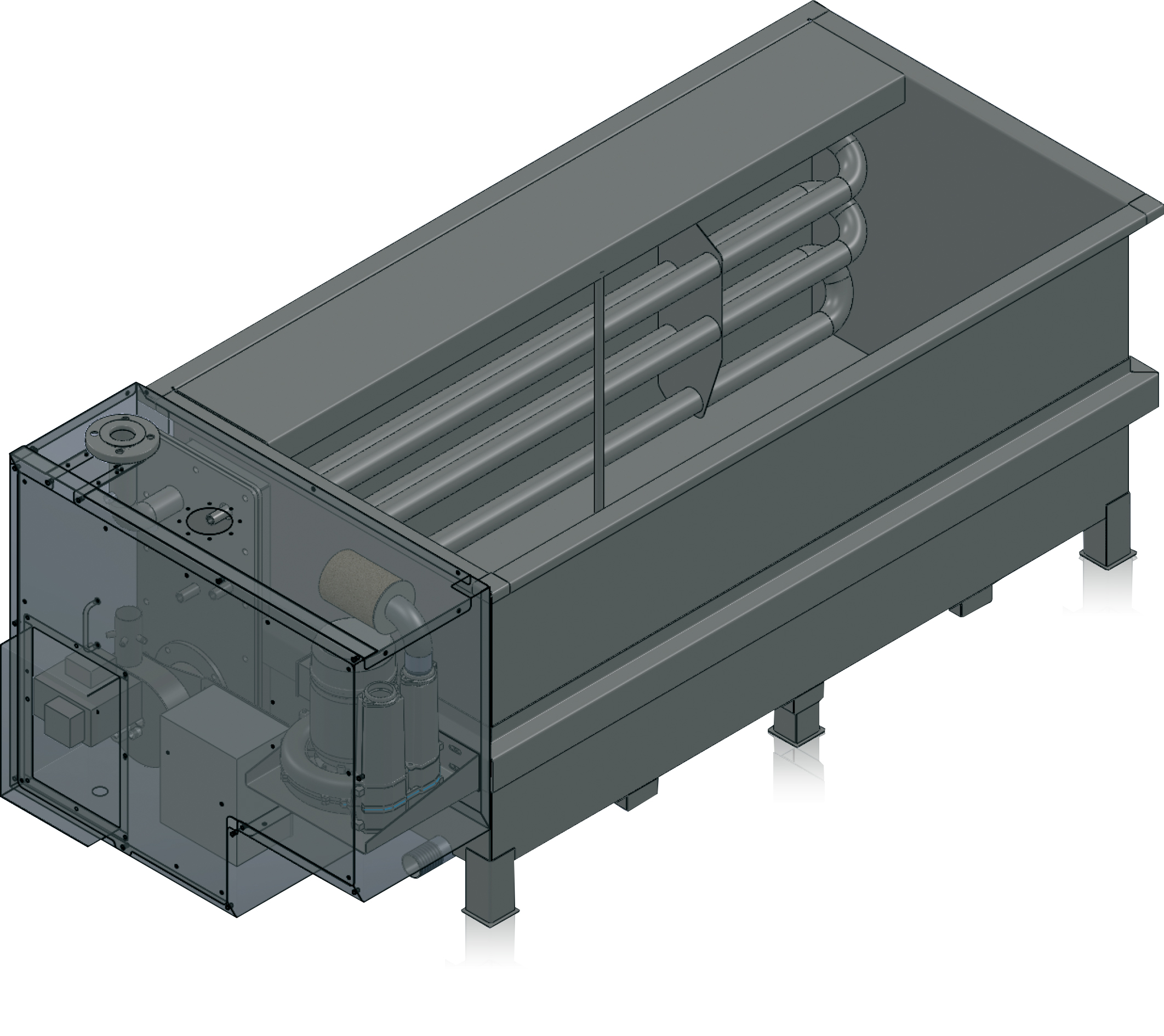 DECENTRALISED HEATING OF LIQUIDS
Industrial Pre-mix Burner (I.P.B.) from 120 to 900kW
Immersed Compact Tube (I.C.T.)
Stainless steel tube directly immersed in the liquid to be heated.
Puissances 120 à 900kW

CE compliance
Examples of application
• AGRI-FOOD INDUSTRY : scalding tanks, tunnel
washers, cooking kettles, food fryers, cleaning stations,
D.H.W. production, etc.
• SURFACE TREATMENT: baths for degreasing, stripping,
phosphatation, anodisation, passivation, aspersion
treatment tunnels, etc.
• TEXTILES : wool washing, and dyeing tanks, etc.
• CHEMICAL & OTHER SECTORS : heating and
temperature holding of various tanks.