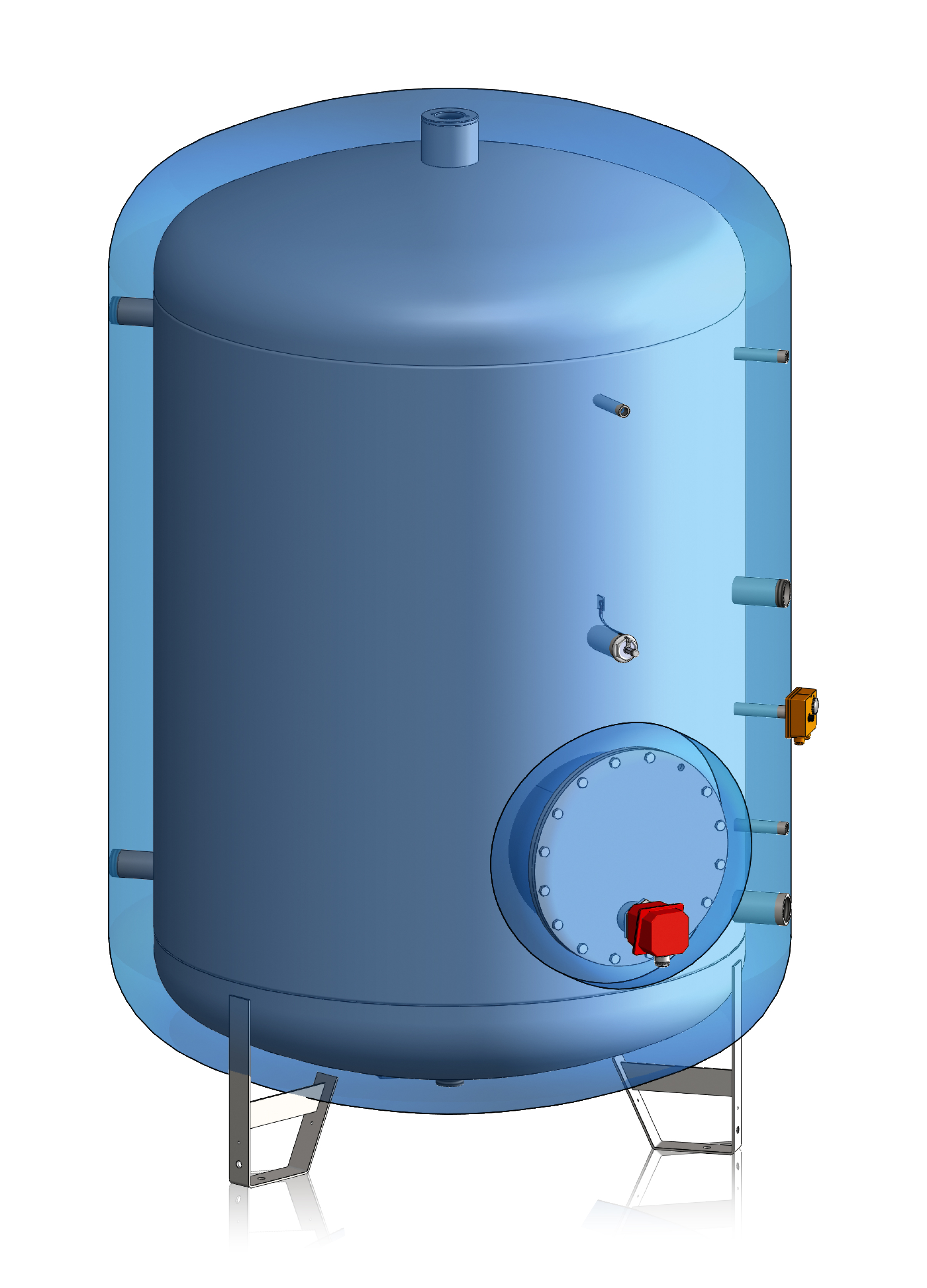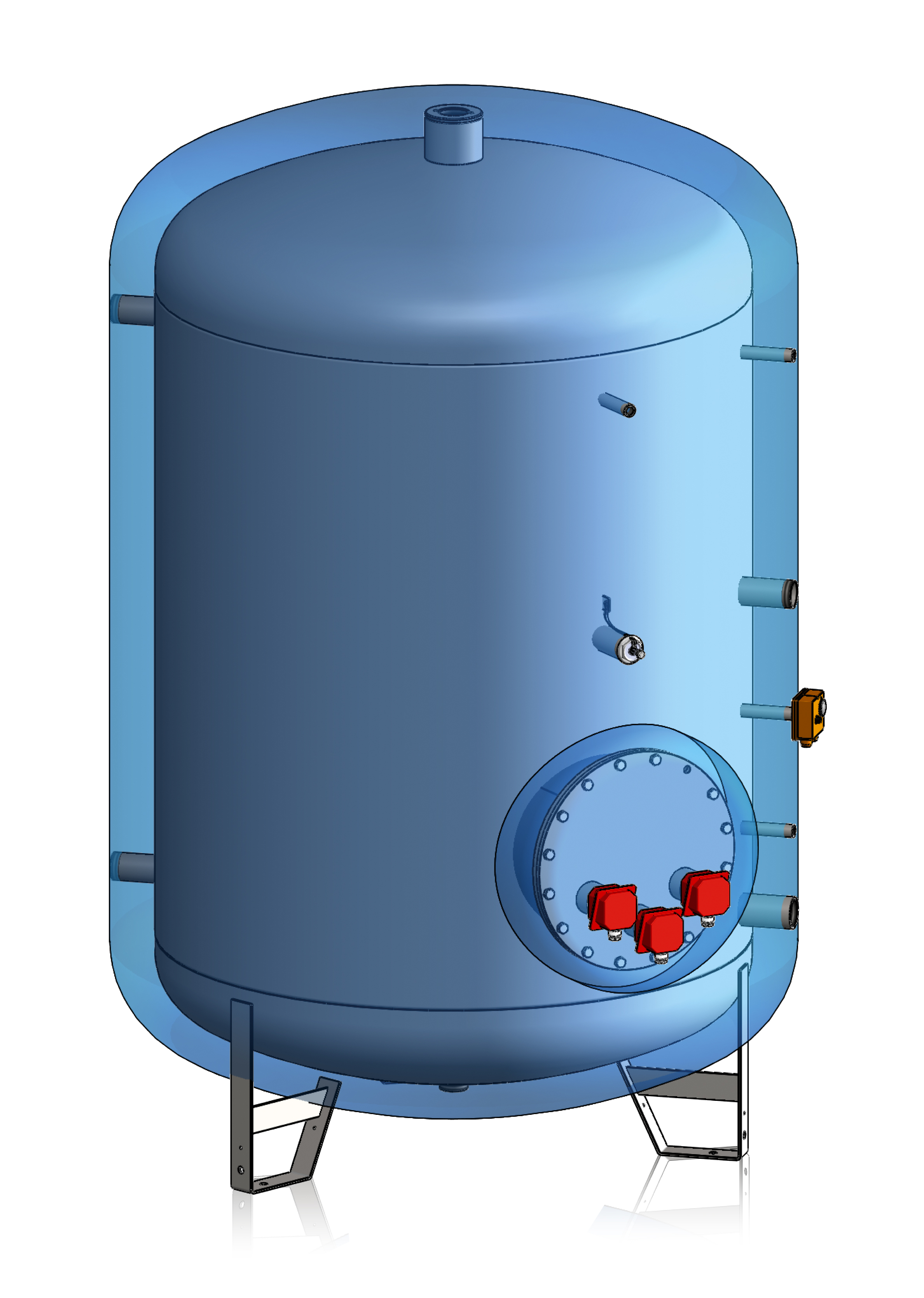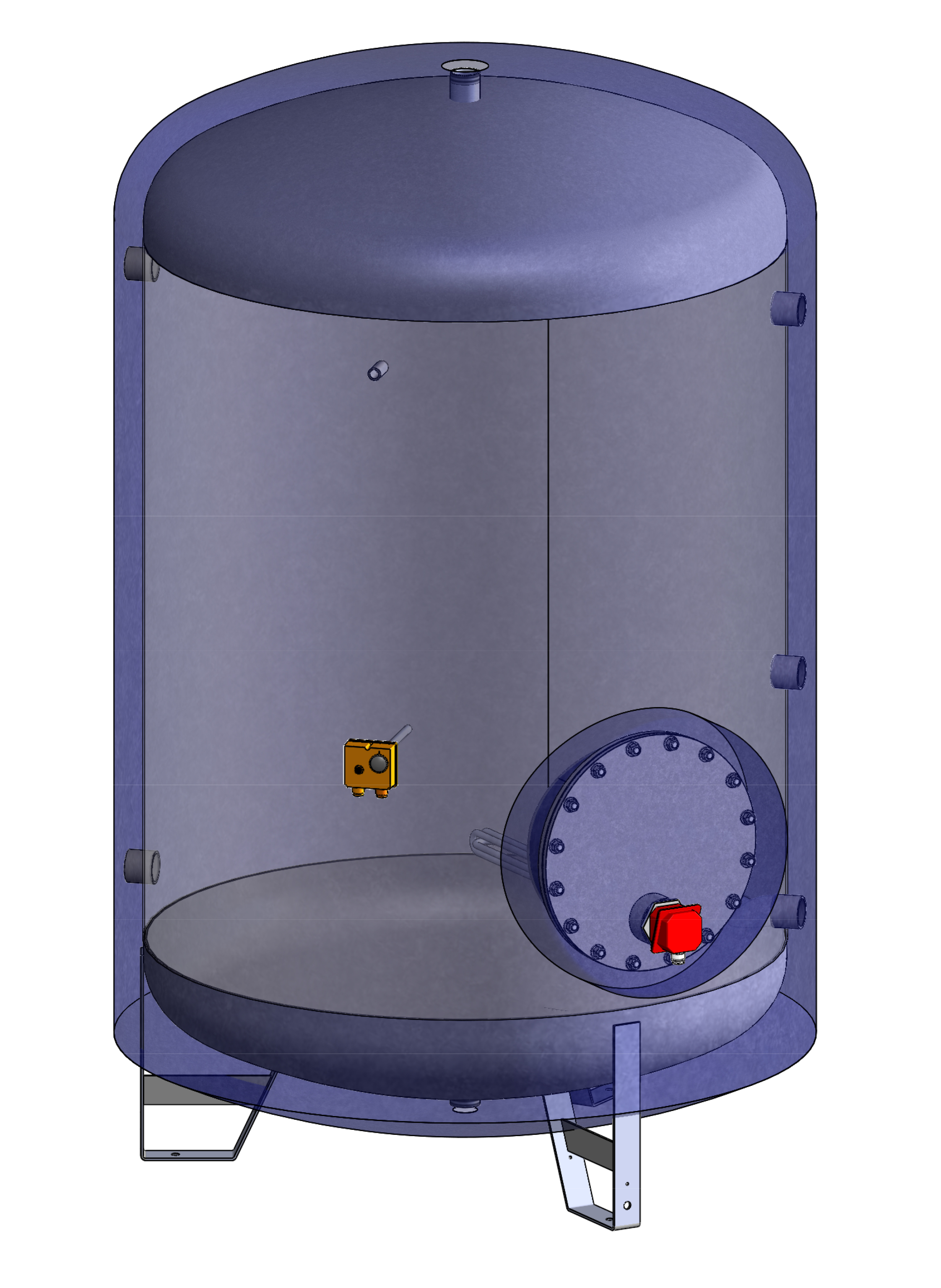 DHW TANK
IMMERSION HEATERS AND ELECTRICAL CARTRIDGES
300 à 10 000 Litres

CE compliance
2014/68/UE
2014/35/UE

Immersion heaters or electrical cartridges

Stainless steel AISI 316L tank

"RC" internal coating (WRAS approved material)
The electric heater is most often used in domestic hot water (DHW) storage systems in residential properties or industrial premises. It makes it possible to amass a reserve of water from electric elements fixed directly onto the tank and operating at night during off-peak hours (in accordance with the enrgy supplier's tariff) .
The volume corresponding to the daily requirement is heated outside the hours of use and thus allows tapping without flow restrictions linked to the installed power.
There are two types of electrical equipment available :
• Immersion heaters : the heating elements are directly immersed into the water requiring heating.
• Cartridges : the heating elements are inserted into stainless sleeves ; the lack of contact with the water avoids corrosion or scaling on the heating elements and also enables disassembly without the need to drain the tank.
The electric water heater is available in four different versions of tank to meet all needs :
"RC" coated carbon steel
| | | |
| --- | --- | --- |
| Type of coating | RC851 | RC951 |
| Capacity | 0.3 à 10 m3 | 0.3 à 10 m3 |
| T° max | 85°C | 95°C |
| Duration T° max | Constant | Peak |
Stainless steel
| | |
| --- | --- |
| Nature of the stainless steel | 316 L stainless steel |
| Capacity | 0.3 à 10 m3 |
| T° max | 95°C constant |
| Special resistance to chlorinated shocks | ++ |