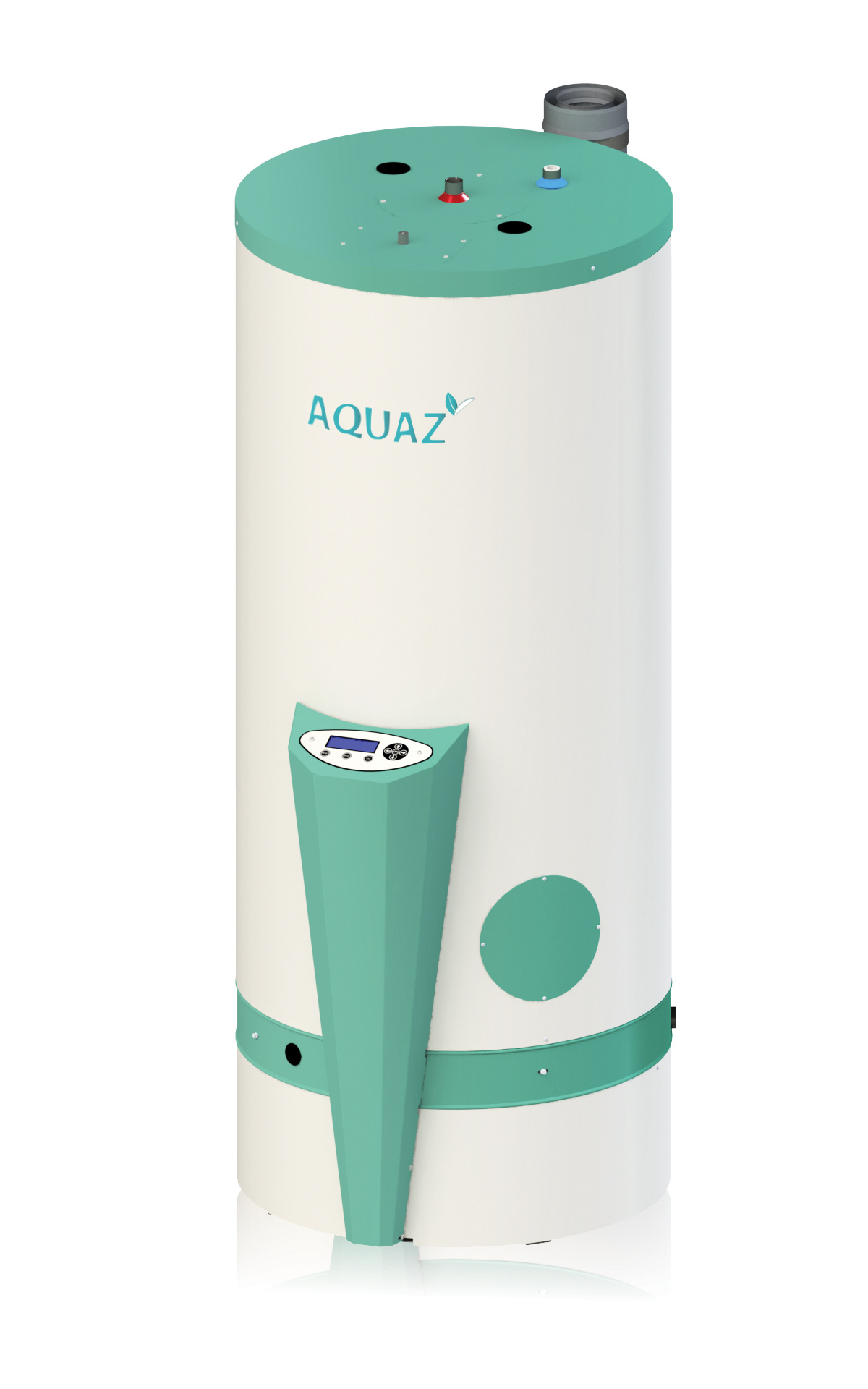 DHW PRODUCTION AQUAZ® TANK
CONDENSING GAS-FIRED HIGH EFFICIENCY HOT WATER HEATER AQUAZ® RANGE
200 to 380 L / From 18 to 60 KW

CE compliance
2014/68/UE
2014/35/UE

Condensing gas equipment

High efficiency

Enamelled steel tank (WRAS)
AQUAZ® is a condensing gas-fired high efficiency hot water heater that offers a cost effective and highly efficient solution for producing DHW for service sector, residential and small industrial applications.
Thanks to its high efficiency (up to 109% on NVC) and very low NOx and CO emissions compliant with environmental requirements (EN89/A3 Class 5), this heater combines optimum performance with managed energy costs.
It is fitted with an electronic regulation system that monitors and secures fully automatic appliance operation.