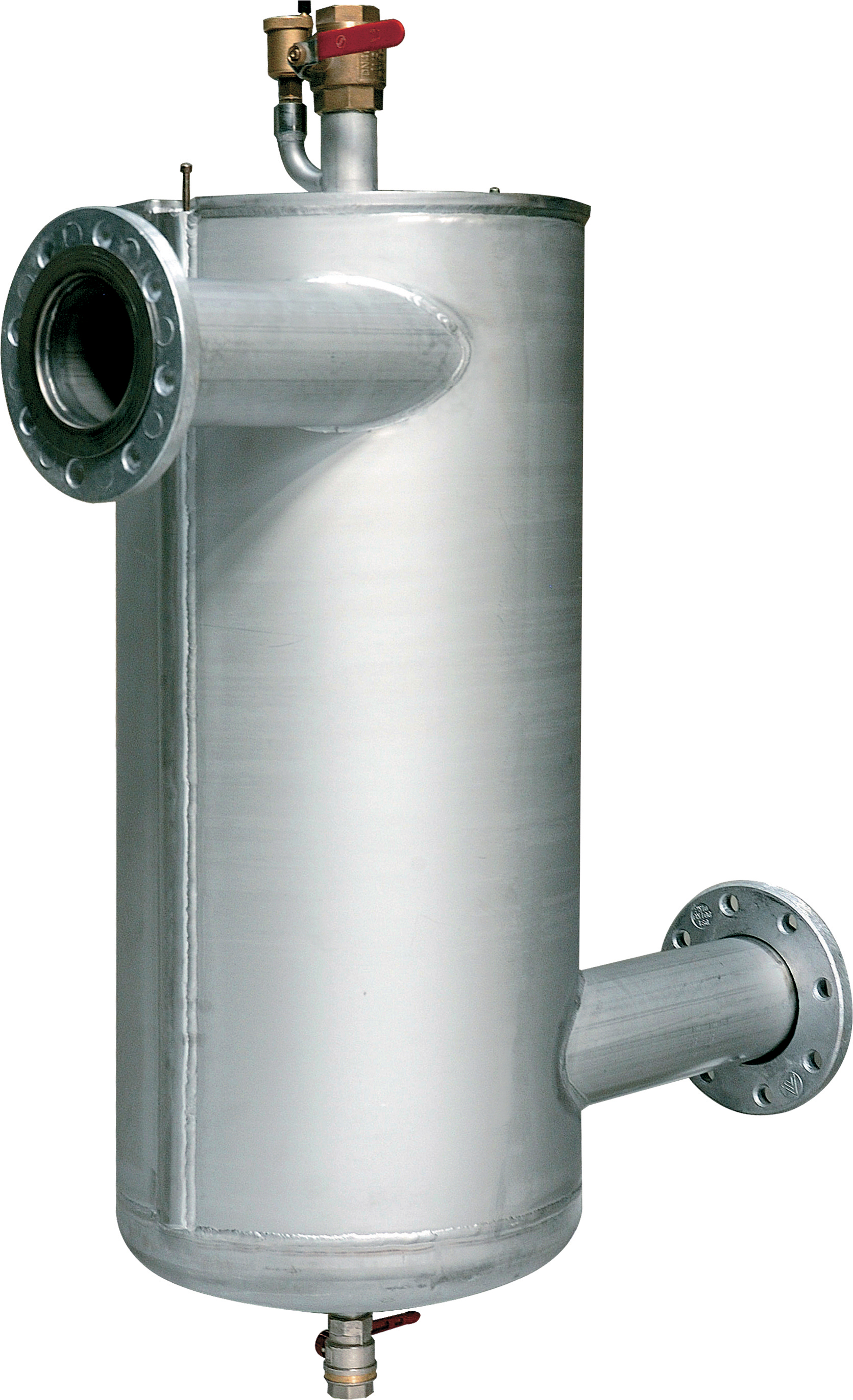 FILTRÉO®
MAGNETIC SLUDGE FILTERS WITH A SEQUENTIAL VORTEX "FILTREO"
1 à 220 m3/h

CE compliance
2014/68/UE

Main body made of stainless steel AISI 316L.

T° maxi of using = 110°C
Created by Lacaze Energies, the magnetic filters with sequential vortex are designed to prevent the build-up of sludge through the constant separation of suspended matters and sludge contained in the heating network(s)' water and/or cold water.
This principle preserves new installations and treats old heating or air-conditioning networks (closed circuit). They operate without energy and their ability to capture magnetic particles (Fe304 ferric sludge) is particularly significant. These filters can be connected in two ways :
By pass assembly in relation to the circuit requiring treatment (FMD models) : in this case, up to a quarter of the flow is treated.
In-line assembly, directly on the circuit requiring treatment (FML models) : in this case the total flow is treated.