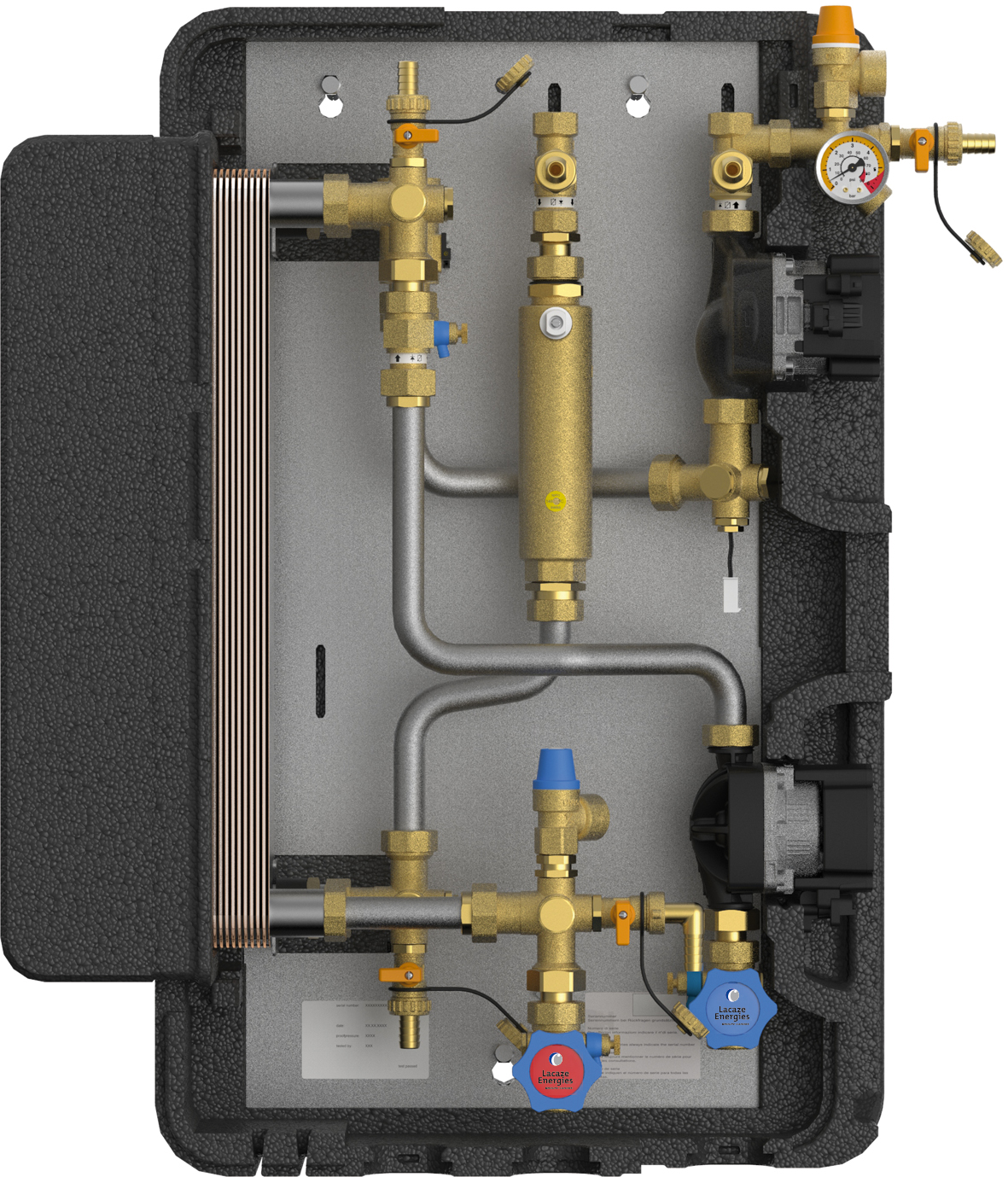 SOLAR CHARGING STATION DN20

Solar domestic hot water

High efficiency circulator pump
The solar charging station DN20 with integrated exchanger ensures optimal transfer of solar heat energy towards the hot water storage tanks.
The presence of high efficiency circulators and of the controller 600i allows a perfect adaptation of flows in response to fluctuations in solar radiation, temperatures in the storage tanks and different requirements requested.
The station is fully assembled, pre-wired and factory-set to facilitate commissioning. It is designed for wall mounting and is fully insulated. This station is adapted for up to 40m²aperture of flat-plate collectors SUN 300 and up to 18m²absorber of vacuum tube collectors SUN 400.