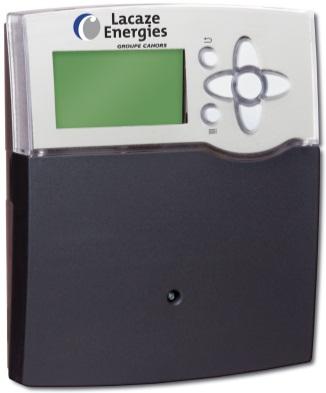 INTEGRATED CONTROLLER RESUN 600i
RESUN 600i is a solar controller integrated in our solar charging stations. It is designed for the control of the most common large solar systems up to 2 collector fields with different orientation and up to 4 stores.

High efficiency circulator pump

Solar domestic hot water
It can accommodate up to 9 temperature sensor inputs, 1 analog GDS sensor input, 1 pulse counter input and 1 solar irradiation cell input. It can control up to 5 relay outputs and 4 PWM or 0-10V outputs for speed control of high-efficiency pumps.
Its large graphic display offers a clear view of heat quantity measurements and operating graphs. Many pre-programmed functions facilitate the system commissioning. The SD memory card included allows to transfer settings, to record data and to update firmware.