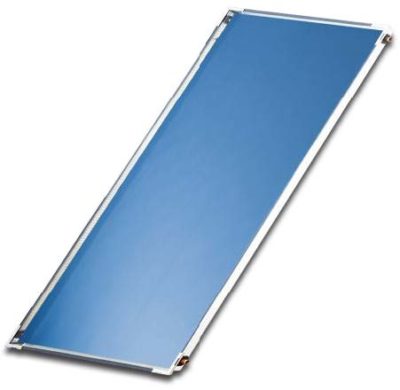 FLAT-PLATE COLLECTOR SUN600
The flat-plate collector SUN 600, available in 2m² and 2.3m², is perfectly suited to the Mediterranean, Middle East and North Africa regions.

Solar domestic hot water

10 year warranty

High durability

Hign thermal efficiency

SOLAR KEYMARK and CSTBat certifications
Its ventilation concept offers an optimal protection in maritime (water) and desert environment (sand). It can be installed near the sea (except in tropical zone) as well as in the middle of the desert.
Installation options:
Installation on tilted frame at 45° on flat-roof or on ground.
On tilted roof (upon request).