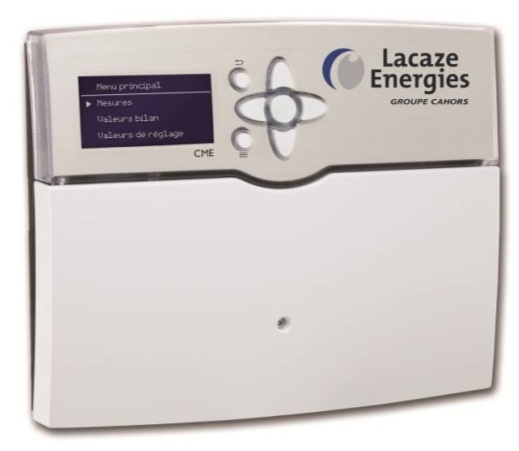 ENERGY MEASUREMENT DEVICE
The CME Energy Measurement Device is used with a controller and a data logger for measures of solar thermal energies, equipment electrical energy consumptions and subsidiary energies (electric, gas).

Solar domestic hot water
The Energy Measurement Device can validate the proper functioning of a solar thermal system as required by the XNA procedure.
Up to 5 calorimeters can be set up in the CME Energy Measurement Device (2 inputs for electrical energy meters, 2 inputs for thermal energy meters and 1 input for gas meter).
The heat quantity data, settings, minimum and maximum values and total volume are recorded in the event of power failure.