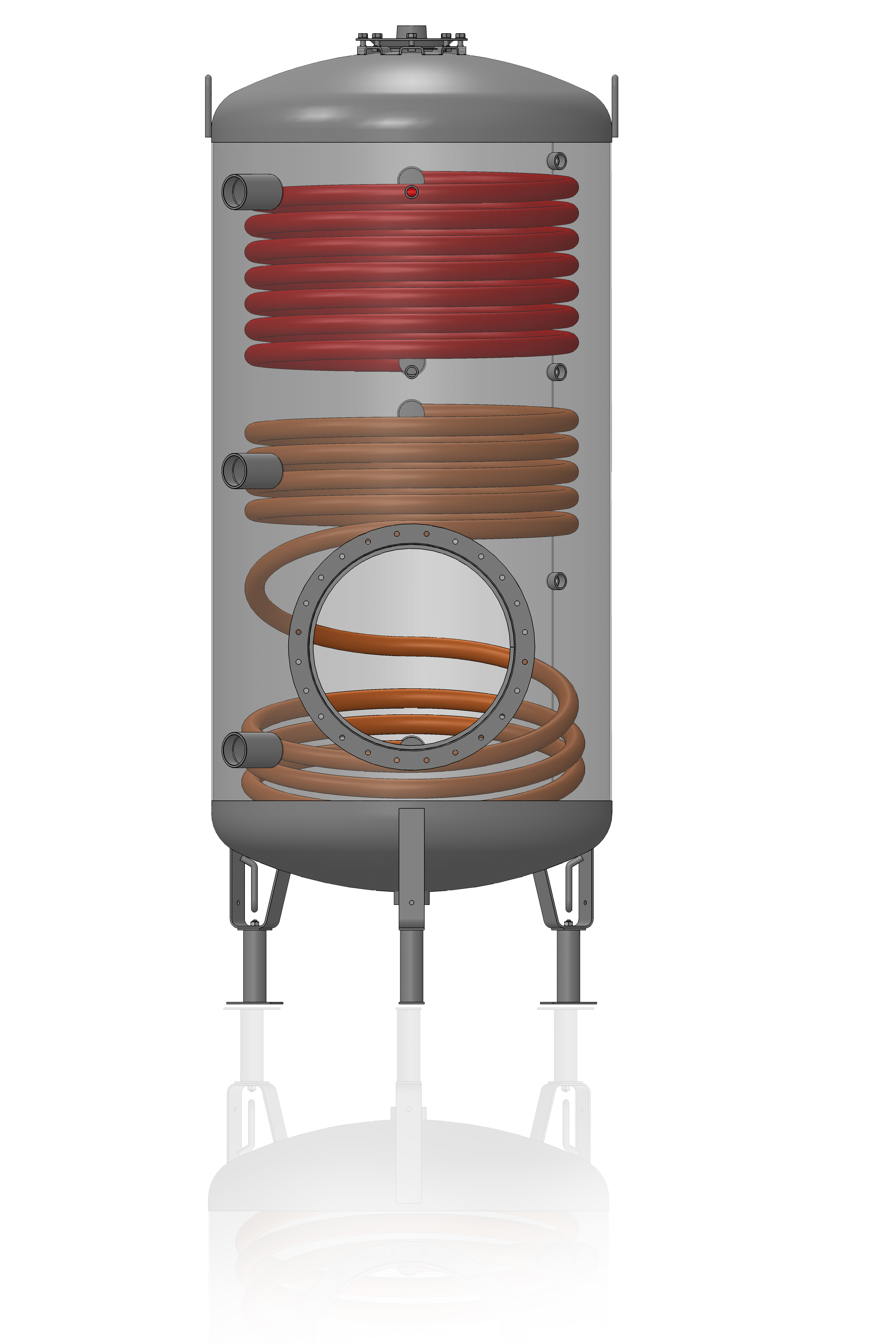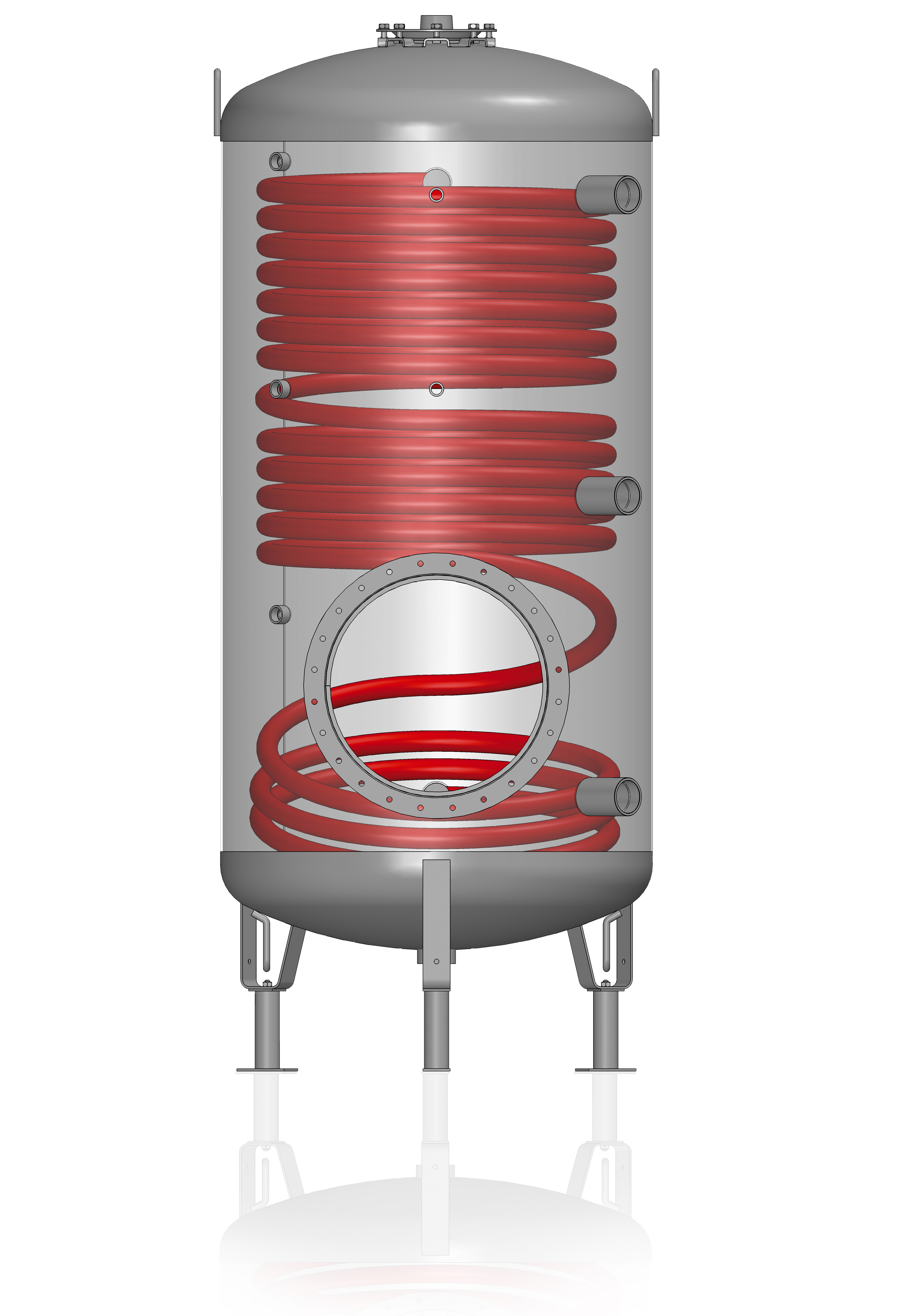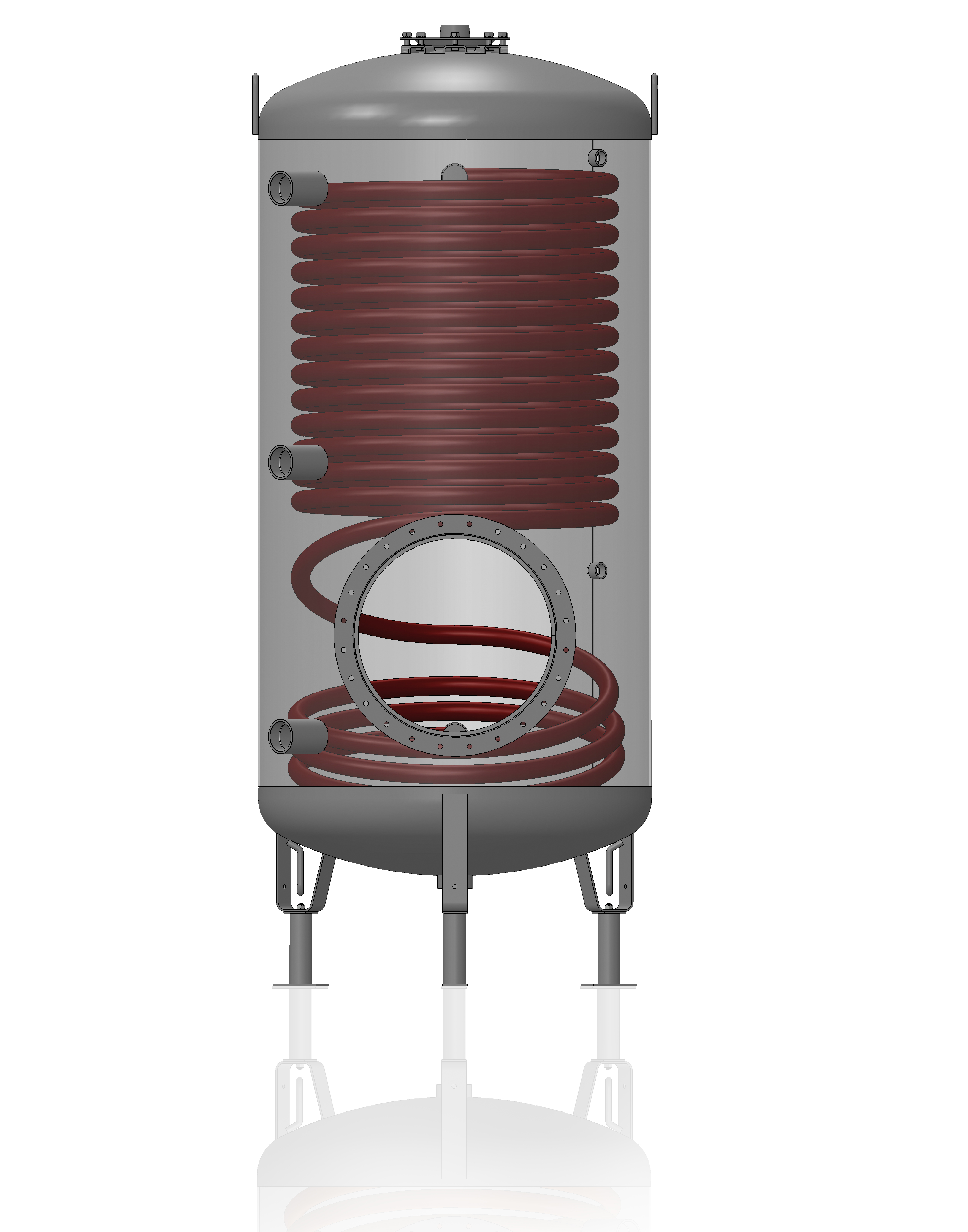 DHW COIL TANK
300 à 3000 Litres

CE compliance
2014/68/UE
2014/35/UE

Coil exchangers

Inspection manhole

Stainless steel AISI 316L tank

Standard and classic DHW version

Enamelled steel tank (WRAS)
Thanks to its considerable power, the coil tanck represents an economical and high-performance solution suitable for use with all types of energy. It has been specifically designed to meet domestic hot water production and storage needs both in the residential and manufacturing sectors.

The presence of one or two coils makes way for several operating modes :
  One coil version (lower) :

Preheating from a renewable energy source.
Heating by a heat generator.

  Dual coil version (lower + upper) :

Recovery (lower coil) + backup (upper coil).
Heating with to coils (for maximum power).
An electric immersion heater can be used to provide additional energy. The DHW coil heat exchanger system is available in two different types of tank to meet all needs :
Version

Enamelled carbon steel
"Glass Lined"

316L stainless steel

Capacity

0.3 à 3 m3

0.3 à 3 m3

T° max

99°C constant

95°C constant

Special resistance to chlorinated shocks

+++

++