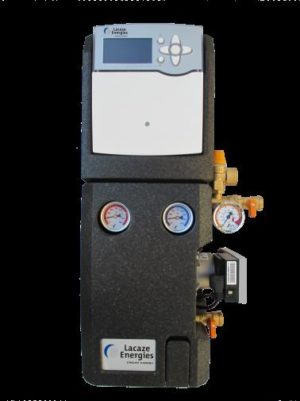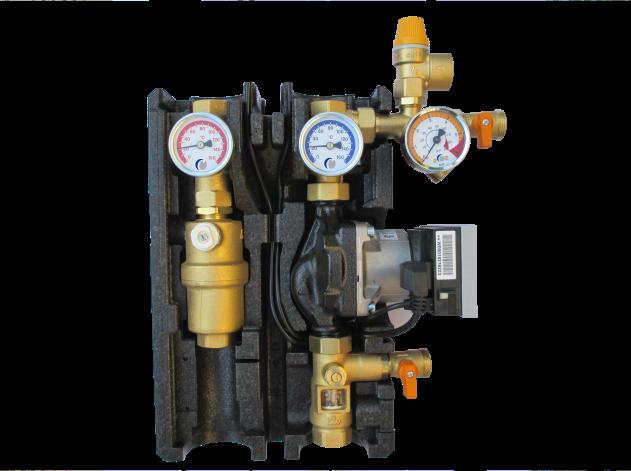 COMPACT SOLAR STATION DN20 WITH CONTROLLER

Solar domestic hot water
The compact solar station DN20 ensures the efficient circulation of the solar fluid in the solar loop. It contains all the components necessary for the proper functioning of the primary solar system.
It is entirely pre-mounted and includes a controller 600X*, factory preprogrammed, in order to facilitate the commissioning. It is designed for wall mounting. It is equipped with a high efficiency solar circulator pump which provides a high manometric head.
This station is adapted for up to 30m²aperture of flat-plate collectors SUN 300 and up to 18m²absorber of vacuum tube collectors SUN 400.